Nassau County, NY is jam packed with kids' after-school activities and programs that keep your little ones busy once the school day ends. NYMetroParents provides you with comprehensive listings to help guide you in finding academic programs, dance and music classes, sports and fitness classes, religious schools, special needs programs, and more in Nassau County, NY.


And for more activities and events after school as well as family weekend events, check out our online calendar.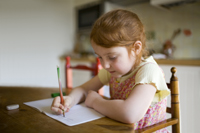 5678 DANCE
170 B Gardiners Ave., Levittown
516-735-2266

5678 Dance was established in 1999 under the direction of Miss Jennifer Levine. Her mission is to build individuals' self-confidence, help them learn discipline and team work. She attributes her success to high expectations, dedication, and commitment in combination with amazing instructors and dance families who work together. At 5678 Dance classes are offered from beginning combo classes to advanced levels in tap, jazz, ballet, lyrical, modern, and hip hop. 5678 Dance has performed at Madison Square Garden, Nassau Coliseum, Radio City Music Hall, Westbury Music Fair, and at the Magic Kingdom.

ABRAKADOODLE
55 Lumber Road, Roslyn
516-686-6900
Email rmassaro@abrakadoodle.com

Abrakadoodle Art Studio for Kids in Roslyn offers remarkable Art Programs for kids twenty months to 12 years old. Children experience different techniques / styles, art forms from around the world, and a variety of artists. Our artists are immersed in a program that exceeds the National Standards for the Visual Arts while promoting creativity and individual expression. Each lesson includes discussion, visuals and ideas, demonstration and practice, art production, and review of outcomes. We offer classes and workshops in our studio and offsite. Contact us today, to learn more about our programs at 516-686-6900 or email rmassaro@abrakadoodle.com

BRAIN BALANCE ACHIEVEMENT CENTERS
444 Lakeville Road - Suite 103, Lake Success
516-208-9360

At Brain Balance Achievement Centers, we don't just work with a child's strengths or provide strategies to compensate for a weakness, we tackle your child's learning, behavioral or developmental challenge head on, by addressing the core issues at the most fundamental level. We integrate cognitive, sensory-motor and nutritional training into a unique, drug-free, whole-child approach that goes beyond the symptoms to address root causes. Call our center today to learn more or schedule a comprehensive assessment.

CAROUSEL DAY SCHOOL
9 West Ave. , Hicksville
516-938-1137
Email info@carouseldayschool.com

Since 1956 Carousel Day School has been providing a safe and fun environment where children can have invaluable learning experiences. Love of learning, self-respect, kindness, individual creativity, and new experiences are part of the Carousel philosophy. We offer 2, 3, 4 or 5 days – AM, PM and full-day, before and after school programs, Kindergarten enrichment programs, resource room, NY State certified teachers, accredited by New York State Department of Education and Board of Regents, door-to-door transportation, and extended day from 7am-6pm. Call to schedule a personal tour, or email kathy@carouseldayschool.com.

CELEBRATIONS IN THE KITCHEN
63 E. Old Country Road, Hicksville
516-396-2193

The originators of baking birthday parties and classes are back and better than ever in our spacious facility. Friends and family experience our café and bake shoppe while baking in our real bakery kitchen where the hands-on action takes place. Comfortable separate party rooms included. From the beginning, our guest of honor is the head baker with special planned events, which make them the "star." We offer fabulous holiday and seasonal events and unique party packages for 1st birthdays, family gatherings, showers, scouts, camps, etc. Custom party favors and desserts can be ordered.

CINDY GOLDRICH, ED.M., ACAC
89 Melanie Lane, Syosset
516-802-0593
Email cindy@ptscoaching.com

Cindy Goldrich, Ed.M., ACAC, is a Certified ADHD Parent Coach, working with families who struggle with ADHD, Executive Function issues, and the challenges of the teen years. Cindy conducts a seven-session ADHD Parent Coaching Workshop to help parents establish realistic rules and expectations, reduce homework stress, improve children's compliance, self-advocacy and communication skills. School support, staff development, and presentations for professionals and parent groups offered. Coaching available in person on Long Island and Manhattan or via telephone.

COUNTRYSIDE MONTESSORI SCHOOL
354 Lakeville Road, Great Neck
516-466-8422

Countryside Montessori School was founded in 1998. We were founded with the aim of providing a high quality early childhood education based upon the philosophy, methods and techniques developed 100 years ago by educational pioneer and Nobel prize nominee Dr. Maria Montessori. Our children become responsible for their own learning and their own behavior. They learn to respect themselves and others. Everything in our school is designed to encourage and aid the child's natural curiosity.

CROW'S NEST MINI-GOLF
Nautical Mile, Freeport
516-223-0497

Ahoy, mateys! It's time to hoist your sails and head to Crow's Nest Mini-Golf, Long Island's most exciting miniature golf course. Their 18-hole championship course, located on Freeport's Nautical Mile, features life-sized pirates, a cave with a waterfall, and a host of challenging holes sure to please kids of all ages. Crow's Nest specializes in birthday parties, fundraisers, and camps. Spend the first hour on the course, then relax on the deck or visit Pips ice cream parlor for a delicious birthday treat. For holidays, camp trips, and just all-around good times, be sure to visit Crow's Nest this summer.

THE CUPCAKE CORNER
61 New Hyde Park Road, Garden City
516-328-2253

Our cupcakes are the perfect after-school snack for kids and parents alike. Baked fresh on premises daily, we have a wide variety of treats for your children to enjoy. Homemade gourmet ice cream in 7 different flavors with tons of toppings, cookies, pastries, and a number of gluten-free options are available. Free crafts for kids every Saturday and Sunday. Ask us about our weekend breakfast, served 9am-11:30am daily. Call us at 516-328-2253 or stop by 61 New Hyde Park Road, Garden City.

CUPCAKE CORNER TOO!
62 New Hyde Park Road, Garden City
516-328-2253
Email thecupcakecorner@verizon.net

Join us for our twice-monthly after-school themed parties: Jasmine/Aladdin, Beauty and the Beast, Alice in Wonderland, Hawaiian Luau, English Tea Party, and more. An hour and a half of fun-filled activities include games, dancing, a full nutritious meal, themed craft(s), favors and treats, characters in costumes, and much more. There are free refreshments for parents at every party. Reservations and advanced payment are required. Call 516-328-2253. Ask us about our weekly Tuesday Tea Parties, or stop by 62 New Hyde Park Road, Garden City.

EDEN II/GENESIS OUTREACH AUTISM CENTER
1055 Stewart Avenue, Suite 20, Bethpage
516-937-1397 x617
Email mbennett@eden2.org

The Eden II/Genesis Outreach Autism Center provides a myriad of services for individuals on the autism spectrum. We offer comprehensive diagnostic as well as assessment and evaluation services. Other Autism Center services available include: ABA Consultation, Behavior Clinic, Speech Clinic, Social Skills Instruction, Vocational Preparation Planning, Workshops & Conferences. For more information, contact Marissa Bennett, 516.937.1397 x617, mbennett@eden2.org or visit eden2.org.

EYE LEVEL
888-835-1212
enopi.com

E.nopi is now Eye Level. Eye Level, a supplemental education and enrichment program, offers a teaching philosophy and education method where self-directed learning, individualized academic coaching, and critical thinking are at the core of helping children improve and excel academically. We believe every child has the potential to achieve academic success. Our individualized programs meet the needs of every student. We enable students to realize this potential by bringing instructional materials to the eye-level of your child. We have more than 150 centers in the US, and more than 780 locations worldwide.

FASTRACKIDS & JEI LEARNING CENTER
2583 Merrick Road, Bellmore
516-224-3177
Email bellmore@fastrackids.com

We are the first FasTracKids and JEI center in Long Island. Our new location is fully renovated to provide our kids a safe, fun, engaging learning environment. We teach how to learn, not what to learn, by helping kids build their confidence, creativity, communication skills, collaboration, and critical thinking. In today's economic environment a good education is a requirement. We help children prepare for the future. We believe they will have a better life if provided a better education. Let's start your child on a path to a better life.

GROWING TREE NORTH
275 Warner Ave., Roslyn Heights
516-625-9080

Learning center, for children 3 months to 5 years old, mirrors philosophy of other prestigious location, family owned and operated since 1979. Director, Dawn Friedman, M.S., actively involved and understands individual needs of children and families. Creative curriculum inspires children to learn through play and exploration and achieve important social, emotional and self-sufficient skills. Computers, music, Italian and American Sign Language. Licensed by The Office of Children and Family Services. Staff CPR and first aid certified. Fully air conditioned classroom, library and nature room and indoor gyms. Spacious outdoor playgrounds.

GROWING TREE NURSERY SCHOOL
140 E. Broadway, Roslyn
516-621-9009

Family owned and operated since 1979. Caring, friendly environment provides warmth, support and guidance. This child-centered school understands the needs of each individual child. Director, Dawn Friedman, M.S., is involved and spends a great deal of time in classrooms. Their philosophy "children grow through play and inspired imagination". Licensed by The Office of Children and Family Services. Registered with NY State Dept. of Education. Programs for children 2 to 5 years old. Classrooms and indoor gym are air-conditioned. Outdoor playground is fully equipped. Computer classes, Italian lessons, and creative movement.

GYMNASTIQUE/TOTIQUE
10 Aerial Way, Syosset
516-827-0500
Email gymnastiqueny@aol.com

Gymnastique/Tottique is Long Island's premier gymnastics facility. A 10,000 square foot facility equipped with state of the art gymnastics apparatuses. Gymnastic programs for boys and girls range the full gambit from beginner to advanced classes for ages 3 to 16 years old. Lori created Tottique in 1997 to give moms and toddlers a place to learn and play together. Birthday parties are also available. Lori believes that her constant commitment to new programs is what separates her facility from all others.

HANNAH KRONER SCHOOL OF DANCE
1180 Willis Ave., Albertson
516-484-5430

Inspiring, well-established for 65 years, the Hannah Kroner Dance School offers specialized programs for children, teens, adults, dancers and non-dancers alike. Besides offering all the different styles of dance, new is the Recreational Dance Workshop for students ages 7 to 14. The school offers their unique Program for children & young adults who are developmentally and physically disabled. The dance program encourages socialization, self-confidence, and increased body control, the development of fine and gross muscle strength, and flexibility, adapted according to individual needs. Call 516-484-5430.

JAM DANCE AND FITNESS CENTER
227 Bedford Ave., Bellmore
516-781-5090
83 E. Shore Road, Great Neck
516-466-5647
15 E. Deer Park Road, Dix Hills
631-462-2444

JAM Dance & Fitness Center is proud to celebrate its seventeenth year bringing quality dance education to Long Island. With locations in Bellmore, Dix Hills and Great Neck, JAM offers quality dance education to competitive and recreational dancers of all ages. Voted Studio of the Year, JAM balances learning proper dance technique with a fun-filled atmosphere. JAM is the home of From Our Hearts to Your Toes, an organization that collects and donates gently used shoes and costumes to underprivileged children in Long Island and NYC. For information, email forjamdancers@aol.com.

JOAN DORFMAN COHEN, PH.D, APRN, BC
350 Northern Blvd., Suite 310, Great Neck
516-482-3312

Dr. Cohen is a board-certified neurofeedback specialist and expert in the treatment of ADD, ADHD, LD, PDD, and Autistic Spectrum Disorders. EEG biofeedback (neurotherapy), a proven non-medication treatment, provides permanent results as well as eliminates many behavior problems. Dr. Cohen and special education professionals work directly with you, your child, and teachers to provide an individualized program including neurotherapy, parenting strategies, family counseling, individual therapy, educational planning, and tutoring. Her practice includes individual psychotherapy for adolescents and adults as well as marriage counseling. Dr. Cohen has cared for children and adults for more than 35 years.

JOHN ROBERT POWERS
1400 Old Country Road, Suite 101, Westbury
516-876-1000

JRP is an 89-year-old acting and modeling company. Our studio specializes in the training and development of kids and teens that are interested in the performing arts. We also market our clients to agents, managers and casting directors who are looking to find great kids to place in commercials, television, film, and print ads.

KATYA'S SCHOOL OF DANCE - TO THE POINTE!
40 Middleneck Road, 2nd Floor, Great Neck
917-771-0687

At Katya's School of Dance we provide a nurturing environment for your dance education. We believe learning to dance should be fun, but also impart a sense of discipline.nWe provide individualized attention to the recreational, as well as the serious student. We offer classes for adults and children in ballet, musical theatre, tap, ballroom, and creative movement/primary ballet for our youngest dancers. We believe that dancing is not only for the naturally gifted student but that anyone who has the love and the drive can learn to dance.

LADYBUG PLAYHOUSE
244 Glen Cove Ave., Glen Cove
516-252-7207

Brand new facility, offering innovative early childhood programs for children ages 18 mo.-5 years, in a safe, nurturing, and caring environment. Teachers are NYS certified and class sizes are small (10:2), allowing for individualized instruction. Our curriculum nurtures the whole child and supports the child's social, emotional and intellectual growth. Your children will enjoy transitioning through different classroom settings, geared at specific academic areas, in a fun environment that is conducive to learning. Half day, Mini day, full day, before and after school programs available. Call for a tour! Enrollment is ongoing while spaces are available.

LONG ISLAND CENTER FOR SOCIAL SKILLS
259 Harbor View Drive, Port Washington
516-816-1285

Long Island Center for Social Skills, helps children acquire the skills needed to become more socially and emotionally competent. LICSS provides consultation, evaluation and treatment for the emotional, behavioral and social problems of children and adolescents. Our programs are for those who are neuro-typical or have learning disabilities, ADHD, Asperger's Syndrome, emotionally handicapping conditions and others who show social incompetencies. Please contact Cara Greene, LCSW, at 516-816-1285.

M.A.T.S.S. KID'S GYM
2629 Grand Ave., Bellmore
516-221-1330
171 Eileen Way, Syosset
516-496-7765

Since 1985-- A Rainbow of Programs to Play, Learn and Grow--7 mons.-12 yrs. Baby, Toddler and Separation classes bridge development to a comprehensive Early Childhood Education/Gym Program. After-School classes provide movement, gymnastics, sports and enrichment instruction for both our on-site center children and community school-age. Summer Camp, Holiday Mini-Camps, weekend Birthday Party and Kids Night Out Event programs provide a year-round place to play and celebrate! Earlycare/Aftercare and Full Daycare (3 mo.+) available. Diapers welcome. Dedicated staff/counselors are N.Y.S /CPR/First Aid certified.

MATHNASIUM LEARNING CENTERS
217A Mineola Ave., Roslyn Heights
516-484-MATH (6284)
381 Sunrise Highway, Lynbrook
516-881-7997
1003 Jericho Turnpike, New Hyde Park
516-616-MATH (6284)
110 Jackson Ave., Syosset 516-944-MATH (6284)
11 Great Neck Road, Great Neck
516-482-MATH (6284)

Mathnasium Learning Centers, with over 310 locations in the United States, offer "math-only" year-round educational programs in a supportive setting for children to develop much-needed math skills and build confidence in their abilities. Developed by a math professor over the course of 30 years, the Mathnasium method is designed for children of all ages and skill levels. Mathnasium offers an environment in which children develop the mathematics understanding they will need to succeed in the information age.

MY LITTLE WORLD DAYCARE INC
1165 Port Washington Blvd., Port Washington
516-883-1723
917-406-8141

We are a family-oriented program designed so children can meet in small groups and move from area to area. Children learn to help, share, and take turns. Children's friendships are not limited because they go beyond age-related behavior. Older children practice leadership skills, while younger children's attention span extends, and language maturity improves as they communicate with older children. Creativity and languages development are encouraged by offering various materials and frequent experiences in music, art, dramatic play, cooking, science, storytelling, puppetry, problem-solving, and discussion.

NORTH SHORE PERFORMING ARTS CENTER
609 Jericho Turnpike, Syosset
516-364-1150

The professionals at NSPAC pride themselves on helping children and adults gain self-confidence, coordination and self- expression. The skilled instructors teach more than just how to dance-they teach their students the art of dance. Their small classes, positive instruction, friendly service and educated staff make them the best school in the area. Classes they offer include tap, classical ballet, pointe, jazz, hip-hop, lyrical, private voice, private piano and guitar and musical theater.

NOT JUST ART
183 South St., Oyster Bay
516-922-8300

Not Just Art nurtures introductions to art for children and caregivers alike. Little ones may explore materials to their hearts' content while adults learn to observe and support those creative experiences in class and at home. Older children develop their own unique styles in studio-style classes that encourage creative problem solving and independent thinking. Our loving "hands-off" approach to artwork invites children to imagine and create for themselves. Joyful wonder, growing independence and self-expression are the heart of our art programs. We emphasize process over product; getting messy is part of the fun.

OH MY GIRLS (OMG)
516-802-5800
Email omg@ohmygirls.com

Oh My Girls!™ is the *first-ever* healthy living center for girls. It offers uniquely styled programs specifically designed to help developing girls stay fit and fabulous for life. Offerings include fitness classes (Zumba, Pilates, yoga, kickboxing, cardiodance, and more) and hands-on, healthy cooking classes (international, vegetarian, gluten-free, and healthy baking.) Also offered are a wide variety of workshops focused on the social needs of girls that guarantee to help your daughter become her greatest self.

PAT-KAM SCHOOL & EARLY CHILDHOOD CENTER
705-707 Nassau Road, Uniondale
516-486-7887
Email info@patkamschool.com

Pat-Kam School & Early Childhood Center was founded in 1986 by Ron and Geraldine Clahar. It accommodates students from Pre-K–5th grade. It is a private, non-sectarian school that fosters early academic learning. It encompasses reading, math, science, computer skills, Spanish as a second language, etc. Students engage in year-round field trips to New York Hall of Science, Math Museum, etc. There is also a before-school/after-school program, and a year-round drop in program which includes public school holidays. The school celebrated its 25th Anniversary on May 31, 2012.

PROGRESSIVE MARTIAL ARTS
175-25 Horace Harding Expwy, Fresh Meadows
718-461-0700
Email ks@progressivemartialarts.com

Progressive Martial Arts offers classes for youth through ages 3 and up, in age specific programs appropriate for kids' developmental and emotional stages. While we teach important self-defense and martial arts skills, and fitness and health are key components to our curriculum. Youth enjoy fitness drills, obstacle courses, and circuit training as well as running in our fun but disciplined classes. Our youth program is like none other, offering character development, discipline, and self-defense techniques that give each child a strong start in life.

PUMP IT UP LONG ISLAND
135 Dupont St., Plainview
516-575-2300
225 Community Drive, Suite 250
Great Neck, NY 11021
516-466-PUMP
1750 Arctic Ave.
Bohemia, NY 11716
631-563-3100

Do your kids feel the itch to bounce around like crazy? Then join us for our after school Pop-In-Playtime sessions. The kids will laugh, bounce, slide, play, and make new friends all in a safe, clean environment. Check our calendar of events for listed times and dates.

ROBOMINDTECH
185-10A Union Turnpike, Fresh Meadows
718-264-7626 (ROBO)
Email connect@robomindtech.com

RoboMindTech is a science and technology learning center that integrates the motivational effects of robotics and Lego® play into a unique, hands-on curriculum designed to inspire young minds. Channel your child's creative energy into science and robotics activities that teach important concepts in an active learning environment. We offer weekly Lego® summer camps; come build your own amusement park or take the robotic challenge. Look for our after-school programs, home school workshops, school tour, vacation camps, and birthday parties. Join RoboMindTech Robotics Team—Home of 2011 NYC First Lego League Champion!

ROMPER ROOM NURSERY SCHOOL
275 Lakeville Road, Great Neck
516-466-8906
133 Hillside Ave.
Williston Park
516-746-8606

Offering a unique learning experience for over 36 years, we are renowned for our confidence-building program, individualized attention, and safe environment. Dedicated teachers nurture each child to reach his/her fullest potential. Curriculum includes reading readiness, other languages, basic science, math, arts & crafts, music, story time, and field trips for children ages 2-5 years. Assistants personally drive buses. The Romp with Mom program features diversified activities for 12-24 months. See-U-Later is a 2-hour separation class for 24-36 months. Ask about our extended hours program or stop in for a free trial class.

SAMUEL FIELD Y
58-20 Little Neck Parkway, Little Neck
718-225-6750
Bay Terrace Center
212-00 23rd Ave., Bayside
718-423-6111

The Samuel Field Y provides a diverse array of programs and services designed to meet the needs of children of all ages, stages, and ability levels. We offer innovative educational programming, academic enrichment, and exceptional sensitivity to the needs of young children and their families. Programs include parenting and toddler programs, nursery school, UPK, and full day childcare. The Y's outstanding professionals lead after-school day care programs. We provide transportation from a number of local schools. There are also a wide variety of after school programs for children with special learning needs.

SCIENCE MATH EDUCATION AND COLLEGE CONSULTING (SMECC)
3115 Long Beach Road, Suite 302, Oceanside
516-442-7577
Email info@sciencemathacademy.com

SMECC offers high quality education at very affordable prices. The faculty has advanced degrees in their field, and many have multiple years of teaching experience at the college level. Dr. Paroly (Founder) has taught and inspired many high school students who have gone on to Ivy League Colleges, such as Princeton. SMECC faculty helps students in English (Reading and Writing), Sciences, and Mathematics (Grades 6-12). In addition, they help students prepare for SAT, SAT subject, AP Exams, and in the college application process.

STARS OF TOMORROW OF LI
233 Robbins Lane, Syosset
516-932-9173

Stars of Tomorrow is a professional theatrical school that trains children and teenagers. We start at age four giving children a basic foundation of singing, dancing, and acting while building their confidence. The school's name is based on the idea that you don't become a success overnight. It takes practice, hard working, and discipline. We set up talent with the best casting directors, managers, and agents in the business. Classes range from musical theatre to scene study and we even have On-Camera classes for TV, Film, and Commercials. Now beginning a three day a week summer program and night acting classes. For more information call 516 932-9173 or email WendyWyse@aol.com.

STEPS TO SOCIALIZATION
13 South Bayles Ave., Port Washington
516-767-0266

At Steps to Socialization, we understand that not all children process social information the same way. Some have to be taught to think socially, step by step. We don't just teach social skills. Our unique curriculum, designed for children through 12th grade, makes the hidden rules of daily social interactions simple and clear. Through targeted activities and role-playing, your child will gain the communication skills needed to navigate the social world. Parents and caregivers are an integral part of the team. We work together to reinforce the program at home and in school.

TEMPLE TIKVAH RELIGIOUS SCHOOL AND EARLY CHILDHOOD EDUCATION
3315 Hillside Ave., New Hyde Park
516-746-1120

Temple Tikvah's educational programs are vibrant and spirited. We explore the history and experience the traditions of Judaism. We study Hebrew, practice healing the world and perform good deeds. All this in a warm and social environment that welcomes all families including Interfaith, single-parent, adoptive, families with same-sex parents and those with special needs. Our schedule reflects the need for simplicity: Sundays, 9:30-noon, and Tuesdays, 5:00-6:30pm. Our Nursery School will provide an environment that fosters independence, creative expression, self-esteem and community awareness.

THE READING/WRITING LEARNING CLINIC AT THE JOAN AND ARNOLD SALTZMAN COMMUNITY SERVICES CENTER OF HOFSTRA UNIVERSITY
131 Hofstra University,
516-463-5805
Email SaltzmanCenter@Hofstra.edu

The Reading/Writing Learning Clinic of the Joan and Arnold Saltzman Center at Hofstra University offers individual or small group instructional support sessions that utilize the most current meaning-centered practices for helping learners make effective use of reading and writing strategies. Students are taught in a caring and nurturing environment where they are immersed in authentic reading and writing activities as they pursue their interests. Certified literacy specialists offer parents straightforward advice about how to support their children. Our programs ensure that reading and writing remain fun and meaningful.

TUTOR TIME CHILD CARE LEARNING CENTERS
877-684-1613

Our premier educational daycare stimulates problem-solving and critical thinking skills. Central to our philosophy is the belief that secure relationships with responsive and respectful adults provide the basis for all learning. Accordingly, our curriculum and programs focus on developing your child's unique interests and abilities with hands-on active learning and opportunities for self-expression. Our curriculum is designed to give children the tools they need to grow and develop into productive members of our society and the leaders of tomorrow.

WESTBURY FRIENDS SCHOOL
550 Post Ave., Westbury
516-333-3178
Email naranda@westburyfriends.org

Learning doesn't have to be dull to be of value. It doesn't have to be stressful to be outstanding. It should be relevant, engaging, joyful, and challenging enough to bring learners to their own growing edges. We take a whole-child approach that inspires a lifelong love of learning. Students learn to ask thoughtful questions in the spirit of curiosity, intellectual integrity, and creativity. An outstanding before and after school care program, and extra enrichment programs during after school hours, enables working parents to make sure their children are safe, happy and engaged all day long!

WHITE TIGER TAE KWON DO
2211 Hillside Ave., New Hyde Park
516-248-5425
Email Whitetigertaekwondo1@gmail.com

White Tiger Tae Kwon Do is place where your child can have fun and learn Korean martial arts all year round. The school is taught by Grand Master Woo, the United States national team head coach and a (World tae kwon do) international referee. There is a trial period so your child can decide if he or she wants to take future classes. We offer a basic program that includes punching, kicking, self-defense and cool techniques your child can learn at this school. We can host your child's next birthday party.

WORLD CLASS PERFORMANCE CENTER
1028A Old Country Road, Plainview
516-822-3903

World Class Performance Center is a studio dedicated to dance education and excellence. At World Class Performance Center, we are a family devoted to improving your child's skills by offering personalized attention. We provide a broad spectrum of dance education within a nurturing and professional environment. Our certified, professional staff have 25 years of dance industry experience. Our goal is to offer the finest all-around dance program for your child; therefore, we seek out new techniques by attending workshops and master classes that keep us on the cutting edge of emerging dance styles.

WORLD GYM WANTAGH
3728 Park Ave., Wantagh
516-826-5555
Email wgwantagh@hotmail.com

World Gym Wantagh has, for the last 31 years, provided a safe, family-friendly, fitness experience. Our mission is simply to "be the best part of our members' day, every day." We continually improve World Gym Wantagh while introducing new ideas, programs and philosophies to our community.