Teach Your Kids About Saving Money
Get can't-miss family activities sent to you!
Get the Best Family Activities
Sent to You Weekly!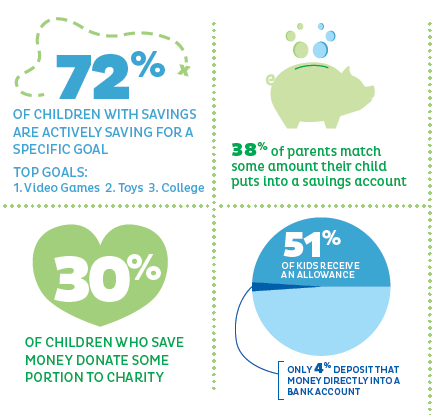 *The National Survey of 2,034 adults with kids (age 4-18) was conducted online by Touchstone Reserach between Feb. 6-13, 2012. Courtesy DoughMain.
To learn more about how to teach kids and teens about money and saving, visit doughmain.com/savings.
Read more:
How to Teach Kids About Money Management
Allowance: How Much is Too Much?
5 Tips to Raising a Money-Smart Kid
Study: Women Lose More Sleep Over Finances Than Men