Check out our guide to throwing a great children's birthday party or family celebration in Nassau County, Long Island. You'll find party places and venues, balloon and other supply stores, caterers, cake, entertainers like magicians, clowns, and face painters, and more!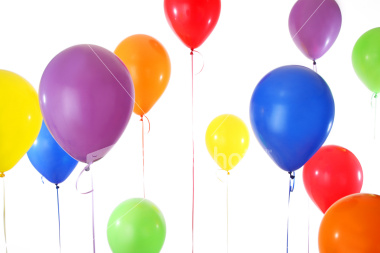 .

16 HANDLES
22 Jericho Turnpike, Jericho
516-833-6855
1005 Port Washington Blvd., Port Washington
516-439-4715
1060 Old Country Road, Plainview
516-433-8086
Email jericho@16handles.com

Independence! Creativity! Fun! 16 Handles frozen yogurt has it handled! The coolest new place for a birthday party! Hit music blasting from the ceiling, a lounge atmosphere, and the freedom of choosing from 16 flavors of yogurt and sorbet as well as over 50 toppings! Have a contest to see which child can make the most colorful cup of yogurt! With a 16 Handles party, we reserve the tables you need, and the guest of honor receives a free yogurt and t-shirt.

ACTIVE KIDZ LONG ISLAND
200 Robbins Lane, Jericho
516- 621-6600

If you want to host a wow birthday party, Active Kidz is the place. Active Kidz, the ultimate family entertainment center on Long Island, offers two birthday party options. The Active Play package includes a 4-level Adventure Maze and choice of Inflatable Fun Zone, Cannonball Air Blast, or glow-in-the-dark dance fun. The laser tag package features a 40-player Battle-Quest-themed arena with spectacular special effects, pulsating sound system, and interactive robots. Both 1½-hour long parties include pizza and drinks for kids. Packages can be customized. Visit activekidzlongisland.com or call 516-621-6600.

ART LEAGUE OF LONG ISLAND
107 E. Deer Park Road, Dix Hills
631-462-5400

Put the ART in your pARTy! Your party will be held in one of our nine professional art studios led by an experienced Art League instructor. You and your guests will bring home a one-of-a-kind piece of art work. Choose from many mediums and projects. For more information call 631-462-5400.

BOBB HOWARD'S GENERAL STORE
581 Lakeville Road, New Hyde Park
516 354-9564
Email oldcandy@aol.com

Tired of the same stuff your kid brings home in a party bag? Check out Bobb Howard's General Store, voted Best of Long Island: Candy Store, Toy Store, "Mom and Pop" Store, and Collectibles Store. Voted a Family Friendly Favorite, and named one of the 101 Places to Bring Your Family, this place is chock full of retro candies and toys. Get back to the "classics" for kids and "kids-at-heart". Share your childhood with your kids and grandkids and giggle with nostalgic memories. Old-fashioned service, old-fashioned values, and free popcorn from their 1947 popcorn machine!


BOUNCEU FARMINGDALE
101 Carolyn Blvd, Farmingdale
631-777-JUMP 5867)
Email farmingdale.ny@bounceu.com

BounceU Farmingdale was voted "Best of Long Island" for Children's Party Place, Camp and Family Amusement Center. We provide the ideal combination of inflatable structures, a clean environment, incredible customer service and non-stop excitement in a private-party atmosphere. We feature giant inflatable toys and a wide variety of activities for children and adults, including basketball and boxing, obstacle courses and slides. We take pride in providing superior customer service. Private parties are meticulously planned and prepared by our knowledgeable staff, so parents can relax and enjoy themselves.

BOUNCEU OF OCEANSIDE
3495 Lawson Blvd., Oceanside
516-593-5867

Where kids' birthday parties are non-stop fun. With our amazing inflatables, unbeatable customer service, and clean, climate-controlled environment, all you have to do is show up and take pictures. Kids flip for our unbelievably cool bounce stadiums. Throwing a private party at BounceU couldn't be easier. Just give us a call, choose one of our packages, and let us take care of the food, the cleanup, and everything else. It's no wonder we're one of New York's favorite party places for kids.

THE CANDY STORE
1061 Willis Ave., Albertson
516-708-9581

The Candy Store, located at 1061 Willis Ave. in Albertson offers sweet delights for any craving. There's bulk candy, nostalgic favorites, gourmet chocolate baskets, popcorn creations for any occasion, and of course every child's dream -- birthday parties in a candy store.

CELEBRATIONS IN THE KITCHEN
63 E. Old Country Road, Hicksville
516-396-2193

The originators of baking birthday parties and classes are back and better than ever in our spacious facility. Friends and family experience our café and bake shoppe while baking in our real bakery kitchen where the hands-on action takes place. Comfortable separate party rooms included. We offer fabulous back-to-school, holiday, and seasonal events and unique party packages for 1st birthdays, family gatherings, showers, scouts, camps, etc. Custom party favors and desserts can be ordered.

THE CHILIBEANS PARTY PLACE
103 Meade St., Hempstead
516-680-3024
Email chilibeans4fun@aol.com

Fun-filled, private, and affordable children's birthday parties are our specialty! Children, family, and friends celebrate first through 10th birthdays in a spacious and beautifully decorated party environment. Bouncers, legos, soft play items, a tree house, hungry hippo, rock-climbing wall, jungle gym, and Wii games. Crafts, music fun, the Story Lady, karaoke, and our own special carnival are exciting add-ons. Visit chilibeans.com.

CHOCOLATEWORKS
611 Jericho Turnpike, Syosset
516-367-9200
Email chocolateworks@optonline.net

Have your child's birthday party at the sweetest place on Long Island, Chocolateworks! Pick from our selection of freshly molded chocolate designs, and get ready for your guests to have fun decorating with edible chocolate glue and every candy under the sun. Have a gumball relay race, create pucker powder candy art, make s'mores, or dip pretzels. The choices are endless. And of course there's cotton candy! We make your child's birthday party a delicious memory for all: you, your child, and your guests. Sweet party package deals are available.

COLD SPRING HARBOR FISH HATCHERY & AQUARIUM
1660 Route 25A, Cold Spring Harbor
516-692-6768
Email fisheducator@cshfha.org

Give your little animal lover and their friends a birthday unlike no other at the Cold Spring Harbor Fish Hatchery and Aquarium. Parties include live animal encounters and fish feeding, indoor or outdoor picnic tables and tablecloths, and goodie bags filled with toys and candy. The cost is $250 for a weekend birthday party; $200 for a weekday birthday party for up to 12 kids. Come celebrate with us. Call or visit our website for more info: 516-692-6768; cshfha.org.

CUPCAKE CORNER
61 New Hyde Park Road, Garden City
516-328-2253

Using the highest quality ingredients such as Cacao Barry chocolate, Valrhona cocoa powder, Madagascar Vanilla, and no preservatives, our baked goods are the freshest and best tasting on Long Island. We serve over 30 different flavors of cupcakes made daily on premises by our two pastry chefs. Our cookies, pastries, quiche, crepes, and delicious all-natural ice cream complement our gourmet coffees and teas. We accommodate special dietary requests and offer gluten-free items. We specialize in cupcakes and custom cakes. Contact us for weddings, bridal showers, communions, and custom birthday orders.

GAMETRUCK
516-629-5595

The ultimate mobile video game party serving all of Long Island! GameTruck is a mobile video game theater that is completely self contained and all-weather. It is always 75 degrees and dry inside our custom game theater. Every GameTruck is equipped with 6 HD TVs inside our theater, as well as 2 HD TVs outside! We can accommodate up to 28 players all playing the latest multiplayer games on Xbox, PS3, Wii, and Wii U. Two game coaches manage the event while you sit back and relax or join the fun. Great for children ages 6 and older, and adults too!

GAMIN' RIDE - LONG ISLAND
105 Hoover Place, Centerport
516-680-1877
Email mfalgares@gaminride.com

Gamin' Ride is a mobile, indoor-outdoor entertainment theater experience that brings the latest video game technology right to your home! Gamin' Ride produces high-energy, interactive parties for all ages. Two-hour party packages include the use of video game consoles including: Xbox 360, PlayStation3 and Wii. Gamin' Ride parties also offer iDance, laser and water tag, and XPlatter. All this led by a charismatic game guru - while promoting fun, family-oriented interactivity.

ISLANDERS ICEWORKS
175 Underhill Blvd., Syosset
516-496-2277

Get ready to give your child a birthday they'll never forget – an ice-skating party at Iceworks, the official practice facility of the New York Islanders. Your child and their friends can experience the thrills, chills and even spills of skating at the same facility as the Islanders. Best of all, you bring the kids, cake & candles, we'll handle the rest! No matter the season, Islanders Iceworks is the coolest place to host your child's birthday party!

JOHN W. ENGEMAN THEATER AT NORTHPORT
250 Main St., Northport
631-261-2900

Create a unique birthday celebration for your child! Our youth series productions bring classic storybook characters to life, singing and dancing their way into the heart and memory of your child for an unforgettable birthday celebration! Our birthday party package includes a personalized birthday greeting on our LoungeCast monitor, "Happy Birthday" sung to the birthday child by the show cast, a ticket to the Youth Theater Series production, and a complimentary beverage and kid-friendly snack. Ask about our extra party package upgrade! A group of 15 or more is required.

KIDDIE CITY
262 Glen Head Road, Glen Head
516-399-2525
Email info@kiddiecityusa.com

Kiddie City USA is a new place for birthday and graduation parties. Celebrate in our private facility and leave the stress of cleaning behind. It's easy to plan your kid's party with our expert planners, who guide you through making your party stress free! Options include face-painting, feathers, streaks, shimmer tattoos, make-up, spa, disco, music, stuff-a-pet, DYO cupcake or cookie, magicians, hair braiding, scrapbooking, lanyards, crafts, reptiles, balloons, candy tables, personalized party decorations, party favors, and more! Try Kiddie City USA on the go; we bring the party to your home!

KIDZ PARTY FUN
718-644-6518
Email kidzpartyfun@aol.com

Kidz Party Fun brings the party to you! We customize your party package to suit any budget. Themed party packages include your favorite princess, mascot character and/or clown of your choice! Services include face painting, balloon sculpting, temporary tattoos, musical games and dancing, cotton candy, bubble fun, sand art fun, jewelry beading, glitter art tattoos, and more! DJ services and magician are also available by request. Affordable rates. Call us today to book your party!

KITCHEN TIME'S PARTY PLACE
691 Broadway, Massapequa
516-795-4980
Kitchen Time's Party Place provides childrens' cooking parties, both children and adult cooking classes, specialty activities for troop badges, class trips, bachelorette parties, team building business events and more! OUR GOAL IS TO EXCEED YOUR EXPECTATIONS!

We're all about cooking! And with 30 years of children's cooking party experience, we do it right! For 2 hours, in addition to cake decorating, little chefs cook an entire meal, form chocolate, bake pretzels and teddy cakes, or create craft/food combos. Kids measure ingredients, break eggs, shred cheese, slice cucumbers, and decorate with a pastry bag. Real cooking, just like the chefs on TV, and your birthday child is the star! Call Terry for details and a kitchen tour.

KRITTERS CRAFT
Serving Brooklyn, Queens, Manhattan, and Nassau County, LI,
347-927-2388
Email kritterscraft@gmail.com

Kritters Craft is an arts/craft entertainment company where we bring the party to you anywhere in Brooklyn, Manhattan, Queens, and Nassau. We present arts and crafts in a manner that fosters education and excitement while developing social skills. Hosting weekend arts and crafts birthday parties for a minimum of 10 kids ages 3-13, catering to kids' creative side and leadingyour guests through a hands-on project. All craft supplies included.

LADYBUG PLAYHOUSE
244 Glen Cove Ave., Glen Head
516-252-7207

We specialize in Birthday Parties for children ages 2 and older. In a fun, safe, environment your child, along with his or her party guests, will enjoy playing fun games, creating a craft, and exploring in our Ladybug Town Center. There are many themes to choose from including the "Bug"-tastic Science Party, The Lady-Boogie Dance Party, the "Bug"-alicious Cookie Party, and many more, or just come up with a theme on your own. The perfect place for your little ones' special day. All parties are private. Check out our website for details.

LANYARD LADIES (THE)
21 Ryder Place, East Rockaway
516-578-2248
Email thelanyardladies@yahoo.com

The Lanyard Ladies friendship bracelet and lanyard birthday parties bring the party to you, or you can come to their party place or one of their partner locations. With dozens of colors of string and lanyard, make hundreds of different designs, learn various patterns, and make a variety of crafts including string bracelets, necklaces, and more. They offer classes and an amazing craft kit and instructional DVD. Check out their website to purchase. Join The Lanyard Ladies summer camp for a stringtastic good time.

LITTLE GYM OF LEVITTOWN
2890 Hempstead Turnpike, Levittown
516-520-4455
The Little Gym of Roslyn
32 Glen Gove Road, Greenvale
516-513-0600
The Little Gym of Merrick
2128 Merrick Mall, Merrick
516-223-4008
Email tlopano@thelittlegym.com

Fantabulous. Splendiforous. There aren't enough synonyms to describe how awesome an Awesome Birthday Bash truly is. Parents magazine named us the No. 1 place to host children's birthday parties. Your group will have the whole place to yourselves with games, music, and fun activities created especially for you. Trained instructors lead all the fun and The Little Gym team handles everything from setup to cleanup, which means you can go home to a clean house when all the fun is done. An Awesome Birthday Bash is a wish come true for parents, too.

LONG ISLAND AQUARIUM & EXHIBITION CENTER
431 E. Main St., Riverhead
631-208-9200 x186

Make a splash with your child's next birthday and celebrate it here. We offer everything for an unforgettable aquatic celebration – private party room, pizza, cake, a guided tour of our fascinating exhibits, unlimited Submarine Simulator rides, and reserved seating at our Sea Lion Show – all in a venue like no other. You can even add a tour boat cruise or arrange a themed party hosted by one of our mascots. Don't forget to ask about sweet 16s and bar/bat mitzvahs.

LONG ISLAND CHILDREN'S MUSEUM
11 Davis Ave., Garden City
516-224-5800
Email info@licm.org

Have your party at one of the top party sites on Long Island. Choose from eight party themes that utilize the museum's popular exhibits and programs to provide your child and guests with an unforgettable celebration. Parties offered on weekdays and weekends. Customized goodie bags are available through the museum store. Best gift of all—we handle it all, from setup to cleanup so that you can enjoy the special day! Call 516-224-5871 for details.

M.A.T.S.S. KID'S GYM
2629 Grand Ave., Bellmore
516-221-1330
171 Eileen Way, Syosset
516-496-7765


M.A.T.S.S. Kids' Gym and Early Childcare Education Center offers a rainbow of themes, games, favors, and activities that make your child's next birthday party the ultimate weekend party place! From the music to the party games, each party is unique. Try an all-inclusive Beach Blast, Princess Tea Party, Super Heroes, Ooey-Gooey, Diva Done Right, and many more special theme parties. Choose a make-your-own sundae, face painting, or tattoos. We have characters, moon-bouncers, and so much more. Call our party consultant today and make an appointment to tour and book your child's party. We make it easy and fun!

MAD SCIENCE OF LONG ISLAND
P.O. Box 41, Woodmere
516-570-7302

For more than 20 years Mad Science of Long Island has provided top-quality educational and fun science programs for children. Their hands-on, high-energy parties are performed by a trained Mad Scientist who brings all the necessary equipment to you. All birthday party packages include Mad Science Invitations, a Mad Science Poster, and a take-home activity each child works on during the party. They also offer add-ons such as Dry Ice and Bubbling Potions, Rocket Launching, and Science Goodie Bags. Mad Science programs are developed by a team of professional educators, scientists, and entertainers.

MEDIEVAL TIMES
149 Polito Ave., Lyndhurst
888-935-6878

Surrender to an age of bravery and honor and witness epic battles of steel and steed during our all-new show. From ringside seats, discover a feast of the eyes and appetite with more action, more fun and more excitement than ever before. As you thrill to a rousing live jousting tournament, marvel at awe-inspiring horsemanship and falconry, Medieval Times serves a four-course meal fit for royalty. Hang on to your helmet. The show is about to begin.

MYTRENDYDOLL BIRTHDAY PARTIES
917-971-6025
Email trendydollz@gmail.com

What girl doesn't love their doll? Why not celebrate your daughter's birthday by throwing a Trendy American Girl Doll themed birthday party? Invite each friend to bring their favorite 18-inch doll to the party. We bring a suitcase of trendy doll outfits and accessories. Party includes a dress-up fashion show for the dolls, a craft to take home and a game. You supply the food; we supply the fun. Adorable favors are also available. Want something special? Just ask. We can accommodate requests.

NEW YORK ISLANDERS
1255 Hempstead Turnpike, Uniondale
800-882-ISLES x3

Still trying to plan the best birthday for your child? The Islanders have the hottest party on ice! Discounted tickets, a visit from Sparky the Dragon, your child's picture on the video board & much more are included in our Islanders birthday bashes. You've never had a birthday party in this atmosphere before. Add on bonuses can include autographed jerseys, sticks, & pucks for the child. Give your child the experience of a lifetime!

NOT JUST ART®/MUSIC TOGETHER®
183 South St., Oyster Bay
516-922-8300

Celebrate creatively! Not Just Art's warm and memorable birthdays are planned and staffed by experienced teachers; each celebration is unique and personalized for your child. We have more than a dozen fun music, art, and science parties for children ages 1-12 years, and other projects available upon request. Activities are designed to ensure children of all ages, needs, and abilities feel successful. And, the specialty toy store is the perfect place to find fun toys and tools to spark young imaginations!

OH MY GIRLS (OMG)
140 Jericho Turnpike, Syosset
516-802-5800
Email omg@ohmygirls.com

Oh My Girls! is all about creating a revolution in girlhood...that means even changing the way girls "party." In their first year of business more than 2,000 girls have helped their friends celebrate. Have your next event at OMG! and celebrate in a way that supports the body, mind, and soul. Let your daughter design her own party menu, choose a fabulous fitness class and have your guests create a self-made smoothie treat. Having fun is much more than getting a bag full of candy...get the "real" goodies (exercise, eating right, spending quality time with friends, etc.) that will keep your daughter healthy, fit, and fabulous for life!

POWER BRAIN TRAINING CENTER
43-01 Bell Blvd., 2nd Floor, Bayside
718-224-1500
567 Jericho Turnpike, Syosset
516-364-3413

The new camp everyone's talking about. At our "Fun and Focus Summer Camp" children ages 4-14 spend seven weeks tapping into the infinite potential of their brain. Our interactive and engaging camp empowers students to improve social relationships, confidence, physical health, creativity, concentration, and academic success. Campers participate in a variety of physical, emotional, and cognitive activities including: yoga, visualization, team problem solving, tai chi, left/right hemisphere integration, brain wave vibration, HSP dance, brain screen study sessions and more! Help your child create health, happiness, and peace using their Power Brain! Call about our birthday parties.

PROFESSIONAL KIDS ENTERTAINMENT
Proudly Serving Long Island, Queens, Brooklyn, Manhattan & the Bronx, Franklin Square
516-596-5067
Email adolph.blackstone@gmail.com

At Professional Kids Entertainment, our goal is to create an unforgettable and memorable party experience for you and your family. We provide the highest quality children's entertainment and rental services in the industry. If you're looking for a professional, dependable, and enthusiastic team – you've come to the right place! We are a family-owned and -operated entertainment company, offering a wide range of party and entertainment services including: clowns, inflatable bounce houses, characters, magicians, princesses, magic shows, face painting, party concession rentals, and more.

PUMP IT UP LONG ISLAND
135 Dupont St., Plainview
516-575-2300
225 Community Drive, Suite 250
Great Neck, NY 11021
516-466-PUMP

Pump It Up is Long Island's premier party place to host your child's next birthday party. We offer 100-percent private parties all of the time. From party planning and supervision within our giant inflatable arenas to cake, pizza, and presents inside one of our brightly decorated private party rooms, our trained staff is here to make your next party the easiest and most fun you've ever hosted! To learn more or to book your child's next birthday party, visit the website.
Q-ZAR
151 Voice Road, Carle Place
516-877-7200

Our 5,000-square-foot arena can handle up to 40 players wearing a high-tech sensor vest and laser tag handset. Players enter a futuristic environment that is enhanced by special effects, lighting, and electronic–techno music while trying to de-activate the opposing teams head quarters and tagging as many players as possible. We host birthday parties, fundraisers, class trips, exclusive rentals, overnight trips, groups, and much more. Q-ZAR is also equipped with one of the largest arcades on Long Island.

RITZY GLITZY GIRLZ CLUB
245 Jericho Turnpike, New Hyde Park
516-327-GLAM
Email ritzyglitzygirlzclub@yahoo.com

Glam spa parties for little girls, tweens, and teens. Have your birthday party in our Fabulous Pink Boutique, or we can bring the glam to you at home. Be a glam princess, star-studded diva, have a Glamy Jamy Pajama Party or indulge in our Ice Cream Dreamz Spa Party. Our parties include manicures, pedicures, facials, hair, makeup, a Pink Carpet Runway Fashion Show, photo shoot, dancing, games, and prizes. Call us now to book your Ritzy Glitzy Extravaganza. See you on the Pink Carpet!

ROBOMINDTECH STEM LEARNING CENTER
185-10A Union Turnpike, Fresh Meadows
718-264-7626 (ROBO)
Email robomindtech@gmail.com

Science, technology, and LEGO party fun! RoboMindTech hosts theme-based birthday parties that are so much fun, kids forget they're learning. From medieval times to modern inventions, children immerse themselves into a game setting and even work with fun LEGO projects. RoboMindTech science and technology learning center integrates the motivational effects of robotics and LEGO(r) play into a unique, hands-on curriculum for kids ages 4-14. Our curriculum is designed to inspire young minds.

SCHOOL OF ROCK, LLC
154 Mineola Ave., Roslyn Heights
516-767-2262
540 Smith St., Farmingdale
631-425-5191

Did you know that in addition to being the most innovative music program, School of Rock offers awesome parties? Let us bring the School of Rock experience to you! Our teachers will provide your child and guests with exciting games, amazing music, and loads of fun. Whether you're having a birthday celebration or just a gathering of friends, a School of Rock party is the perfect choice! Call Alicia at 631-629-5015 to book your party today!

SPORTIME - NASSAU
Bethpage Multi-Sport
516-731-4432
Bethpage Tennis
516-933-8500
Lynbrook
516-887-1330
Manhattan
212-427-6150
Massapequa
516-887-1330
Roslyn
516-484-9222
Syosset Tennis & Multi-Sport
516-364-2727
Email jsiegel@sportimeny.com

Does your child love sports? Treat your child to the greatest sports birthday party ever at SPORTIME. The birthday child spends his or her birthday playing soccer, hockey, basketball, baseball, or a multi-sport combination of his or her favorites. SPORTIME also offers tennis, dance, rock climbing, and pool parties at selected locations. All you need to do is bring the cake. Visit us online, and click on "parties" to find out more.

STATION SPORTS FAMILY FUN CENTER
25 Depot Road, Huntington Station
631-673-1830

At Station Sports Family Fun Center, parties start as low as $149.99 for 10 children in our festive private party rooms. Our new 18-hole mini-golf course, batting cages, wiffle ball, and a Western-themed paintball target attraction is fun for the whole family. Step indoors to our exciting arcade with a Prize Zone filled with treasures. Challenge your family to a game of mini-bowling for more fun. Fun bear stuffing parties too. For any occasion, we do it all with just one call at 631-673-1830. Follow us on Facebook for daily specials.

ULTIMATE GAGA & ULTIMATE 575
575 Underhill Blvd., Syosset
516-921-GAGA

Looking for the perfect venue for your next birthday party, bar/bat mitzvah, or Sweet 16? Come check out Ultimate GaGa and Ultimate 575, the first indoor arena anywhere featuring the fast-paced, action-packed game of elimination. Our 20,000 square-foot facility, which also sports a basketball court and interactive arcade, offers an experience like no other for fans of this increasingly popular obsession. You will see why we are Long Island's new favorite birthday party destination as well as the "it" place all the kids are talking about!

WHAT'S COOKING?
30 E. Main St., Oyster Bay
516-922-COOK 2665)

Featured on Martha Stewart, Newsday, and News 12, What's Cooking? is a culinary school, summer camp, and No. 1 choice birthday party place that allows children ages 2-15 to explore their creativity in culinary arts. Spring classes are booking now. Register early for summer camp and receive a discount. Each week campers experience a new theme: Peace, Love, and Rock and Roll, We've Gone Buggy!, Carnival Week, Luau, International Cooking, and more. Campers create a craft, snack, lunch, and a take-home goody. We can customize your child's party with a firehouse tour, sundae bar, chocolate fountains, and more, making any birthday memorable!

WHITE TIGER TAE KWON DO
2211 Hillside Ave., New Hyde Park
516-248-5425
Email whitetigertaekwondo1@gmail.com

White Tiger Tae Kwon Do is place where your child can have fun and learn Korean martial arts all year round. The school is taught by Grand Master Woo, the United States national team head coach and a (World Tae Kwon Do) international referee. There is a trial period so your child can decide if he or she wants to take future classes. We offer a basic program that includes punching, kicking, self-defense and cool techniques your child can learn at this school. We can host your childs next birthday party. Ask about our summer program as well.

WILLIS HOBBIES
300 Willis Ave., Mineola
516-746-3944
Email Ken@willishobbies.com

Your child and his friends will experience the excitement of racing on our 8-lane, 1/24 scale professional slot car track. They will feel the thrill of being a pilot with their hands on the controls of radio-controlled airplanes and helicopters on our model simulators. The birthday child will put on the engineer's cap and say "all aboard," blow the whistle, and guide the train through the miniature towns and countryside. Come in for a tour of our party room.