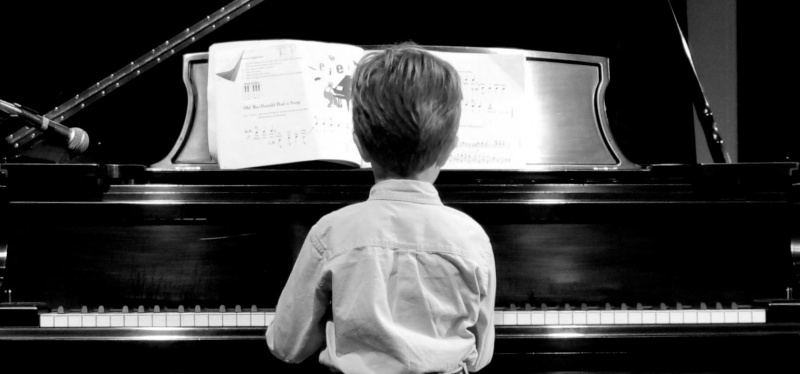 iSchool features exceptional music and art teachers for all ages and skill levels in a family friendly environment with top quality resources. We believe the combination of traditional elements and music which students best relate is the key to successful learning. Every student at iSchool is matched with an ideal teacher, taking into account personality, goals and ability.
Various performance opportunities are provided several times during the year and it's during these times that students learn a great deal about themselves. Education continues past the teaching studios into our waiting area and also onto the stage. Every person who enters iSchool has something to learn…and something to share.
More than just guitar lessons… all of our music lessons rock!
Soloist…the joy of personalized lessons. Private lessons are offered for most popular instruments and voice. Private instruction allows a student to progress at his or her own pace and gain the best understanding of musical techniques. You may study with a teacher who specializes in early childhood, classical, rock, pop and jazz. Ages 4+
NYSSMA Prep. As a NYSSMA member since 2005, our teachers are experts at preparing students for NYSSMA. We offer a crash course of private lessons and master classes to train students musically, technically and mentally. Finally, students will be given the opportunity for a mock audition for the ultimate preparation experience.
B'Ginnings…music made fun for beginners. Your child will thoroughly enjoy our program for aspiring rock stars with the combination of private music lessons along with a beginner level rock band. When the term wraps up your child will be ready to rock in a realistic night-club setting performing songs of the '50's and '60's! Ages 6-9
iBand…an inspirational mixture. Put your musical skills to good use with a real-life band! This program pairs a weekly private lessons and band rehearsals for your Big Gig in NYC or Long Island. Don't worry about finding band mates to fit your mold because students are grouped by age, ability, musical style and all music is custom arranged. Ages 8+
ABC's of Music…discovering music and sound. lets the musical curiosity of your little one be their guide! This program provides little ones with an ear for discovery as they experiment with pitch, tempo, dynamics and various instruments for themselves. A wonderful next step after mommy and me type classes. Ages 3-5
Summer Music Camps…something for everyone. iSchool offers 1-2 week camps for aspiring musicians. Music Video Camp gives your child the chance to record the soundtrack to a video and act and direct. Rock Band Camp will make your child feel like a rock star and our Recording Camp will have them making music with the latest technology. Ages 7+
2013 Summer Camp Feature: Your child will star in their own music video for which they will create the soundtrack and act! Music Video camp is two weeks long, has two rock concerts plus a cultural field trip! The first week concentrates on recording the soundtrack and the second week will have the kids writing, directing and acting to the music they recorded the first week. Also check out our Rock Band and Recording camps for ages 7 and older. Songwriters, beginners, and experienced kids are all welcome. Pick up and drop off service is available.
More than just music lessons… we offer art lessons, too!
Petite Picassos…ABC's of painting and drawing. This is where your child will learn the basics of art and drawing in this weekly hour-long class. Colored pencils, acrylic paint and oil pastels are just a few of the mediums you'll work with on your way to a number of creative projects! Ages 3-5, 5-7
Monet & Matisse…expressive painting. Those who have mastered the basic skills of painting and drawing will learn to develop a style of their own while referencing trend setting artists. Pencil, acrylic, pastels, ink and charcoal are just some of the mediums used in this class. Ages 8-10
Mickey, Bugs & Calvin…creating cartoons and comics. Create and develop your own characters or re-create well know figures to your heart's desire in this fun class. You will receive the hands on training, materials and motivation you're looking for! Ages 8-10
Animated Video…clay characters come alive. Once you've covered the basic art lessons in cartooning and your character is designed, learn to make 'em move and groove! You'll learn storyboard creation and set design skills that will come in handy as you enter the world of movie magic. Ages 8-10
Want to learn more about this business? Send them a direct inquiry.
Be a good fellow parent and share this with a friend who would be interested
Read More on NYMetroParents.com:
Village of Ossining Celebrates Its Bicentennial
The Village of Ossining is celebrating its 200th birthday with an outdoor sculpture exhibit, "Ossining in 3D," that weaves through the Village's historic buildings and downtown waterfront area. It will be on view through Oct. 26, 2013.

Grammy Nominated Matisyahu Helps Spread Anti-Bullying Messages on YouTube
Grammy Award-nominated Matisyahu invites artists to spread messages of anti-bullying and self-empowerment by submitting their own covers of the song "Live Like a Warrior" on YouTube.

Summer Activities in Westchester County, NY Part 2
Do you need great summer activities for kids in Westchester County, NY? Use our guide to find kids classes, Westchester summer camps, summer programs, activities near Westchester County, and family excursions close by. Summer activities in Westchester are at your fingertips.

Summer Activities in Westchester County, NY
Do you need great summer activities for kids in Westchester County, NY? Use our guide to find kids classes, Westchester summer camps, summer programs, activities near Westchester County, and family excursions close by. Summer activities in Westchester are at your fingertips.

Chilibeans Party Place Now Offers Two Summer Camps
Chilibeans Party Place will host two different summer camps in Queens this year: Lego Engineering and Artful Adventures. The Lego camp applies real-world physics, engineering, and architecture concepts for children in kindergarten through sixth grades. The art camp is split into two sessions: 3-D Insanity and Crazy Craftin' for children in first through sixth grades.

Music Together Returns to Howard Beach After Hurricane Sandy
With the post-Sandy renovations to Saint Barnabas church completed, Music Together is returning to its Howard Beach location. Music Together offers Mommy, Music, and Me, a parent or caregiver and child music class that teaches the fundamentals of music in a group setting.

Carousels in Connecticut
This guide features carousels and merry-go-rounds in Connecticut, including Bridgeport, Bristol, Danbury, and Hartford, CT. It includes a description of each carousel as well as its location, the hours it's open, and the price per ride.

Carousels on Long Island
This guide includes information on carousels and merry-go-rounds on Long Island, New York, including Farmingdale, Garden City, Greenport, Medford, and West Hempstead. We've included location, hours, price per ride, and a description for each carousel.

A Guide to Carousels in the New York City Area
Our guide includes carousels and merry-go-rounds in New York City, including Manhattan, Brooklyn, Queens, the Bronx, and Staten Island. You'll find details on each carousel, including its location, hours it's open, price per ride, and a description.

Brooklyn Ranks 13th in Top 25 Mom-Friendly Dining Cities
In honor of Mother's Day, OpenTable has ranked the top 25 "mom-friendly dining cities," and Brooklyn lands 13th on the list. Rankings take into account how many of a city's restaurants are rated "kid-friendly," "romantic," and "hot spots."