Usdan Summer Camp for the Arts
185 Colonial Springs Road
Wheatley Heights , NY
631-643-7900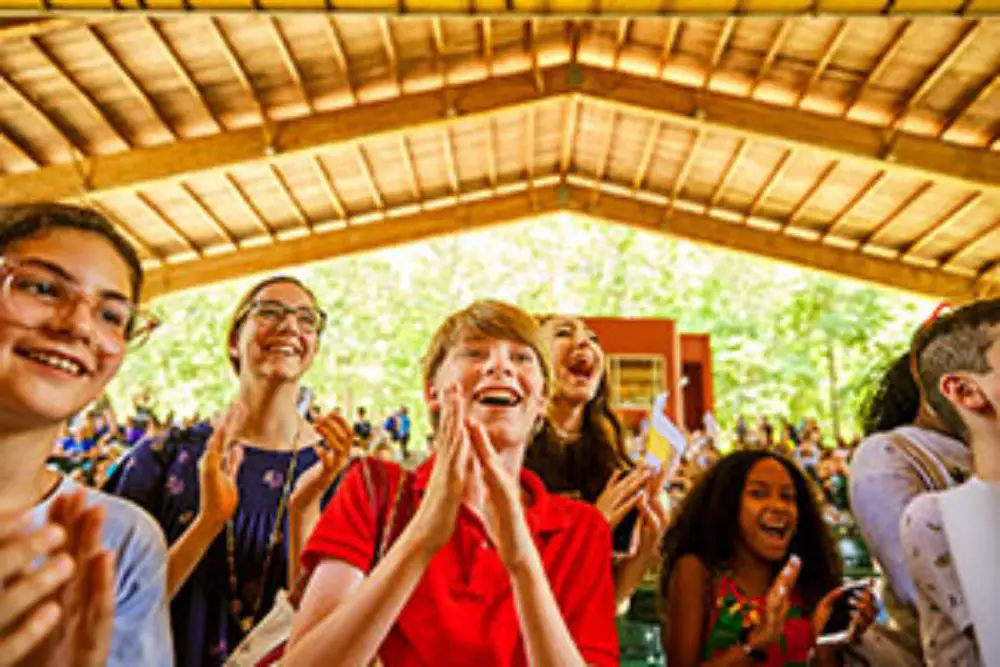 Usdan Summer Camp for the Arts
Usdan is an award-winning day camp for the arts and has been named a "Best Of" camp by TimeOutNY/Kids, and NY Metro Parents. Diverse and playfully rigorous, for fifty-four years we have brought world-class teachers and visiting artists to teach and collaborate with Usdan campers ages 5 to 18. On 140 acres of natural beauty, students find the literal and metaphoric space to push their existing talents and delve into new ones. With nearly 50 classes and programs, every camper from beginning to advanced is guided on a path of individual creative growth by a team of artists and talented arts educators. Our alumni include Natalie Portman, Jackie Hoffman, Olivia Thirlby, Stacey London, and Lisa Gay Hamilton; singers Jane Monheit, Taylor Dayne, and Mariah Carey; award-winning playwright Michele Lowe, Grammy-Award winning producer Adam Abeshouse, Broadway personality Seth Rudetsky, and Juilliard conductor Adam Glaser.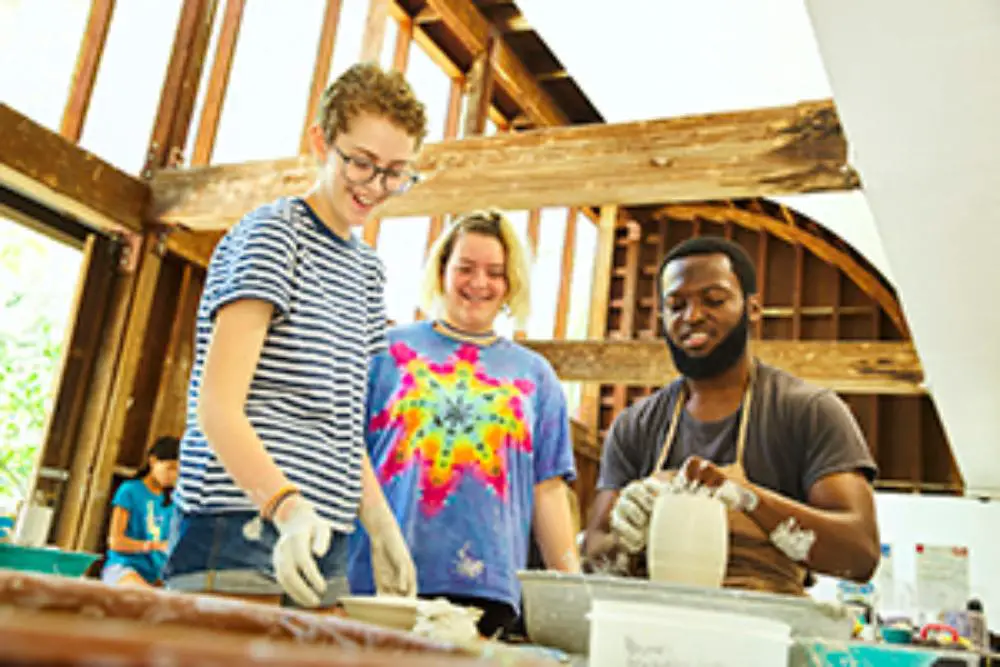 Faculty & Staff
The Usdan faculty and staff is composed of experienced arts educators and professional artists – actors, directors, playwrights, painters, sculptors, musicians, composers, dancers, poets, and novelists – dedicated to encouraging students to be creative in every endeavor throughout their lives. The Usdan staff works year round to create a memorable, transformative summer experience for all students.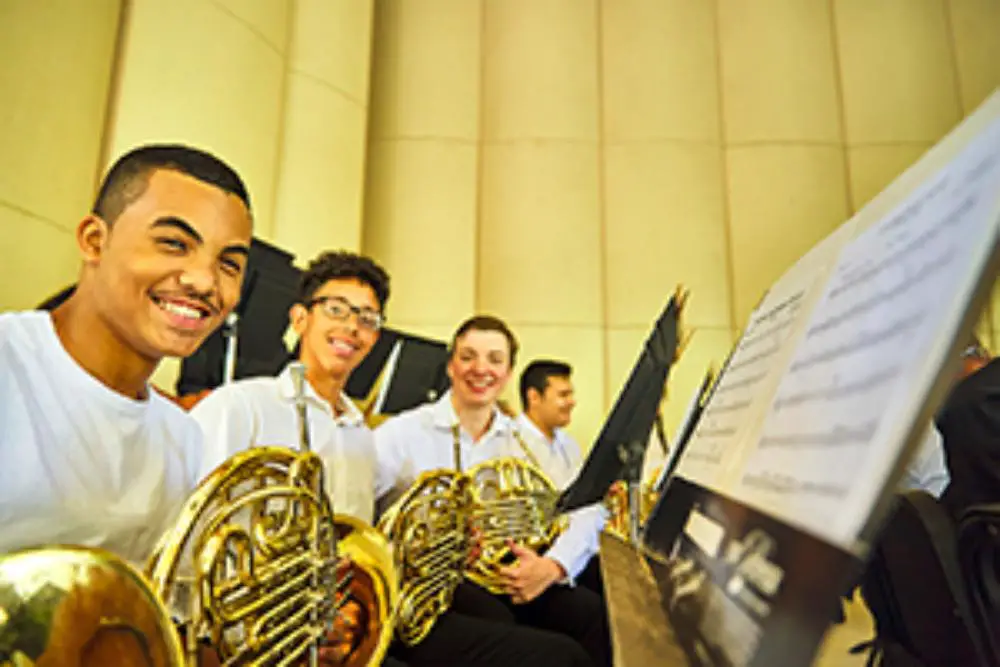 Programs
Classic and Discovery Grades K-12 | 4- and 8-Week Sessions Our Classic program provides an immersive arts experience and fosters friendship among artists grades 2 through 12. Students design their own experience by choosing classes in Art, Creative Writing, Dance, Music, Theater, Chess, Nature & Sustainability, and Recreational Arts. All that is needed is a curiosity for art! Our Discovery program provides a fun and exciting exploration of the arts for students in kindergarten or first grade. Children have experiences in Music, Art, Dance, Nature & Sustainability, and Recreational Arts. Counselors guide each group throughout their day fostering a safe, nurturing, and positive atmosphere. Recreational Camp Grades 2-8 | 1-Week Sessions Our Recreational Camp provides an opportunity for students to experience our nature and join a welcoming and inclusive community, while having fun and making new friends. Each day, students have recreational experiences such as swimming and archery, as well as art or nature.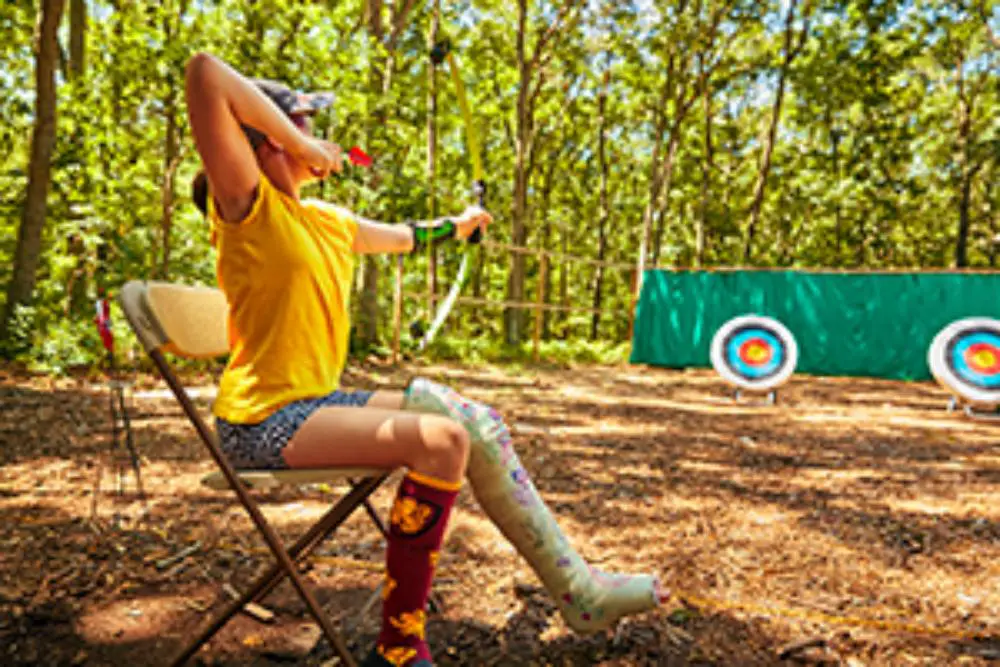 Campus
By design, the Usdan campus combines welcome and wonder. With 140 acres of natural beauty, our campus forges the literal and metaphoric space students need to feel both safe and independent enough to step out of their school-year selves. When parents and campers describe the Usdan campus, "Amazing," "Exciting," "Inspiring," "Awesome," "Magical," "Beautiful," "Transforming," and "Unforgettable" top the list, alongside "Safe," "Home," and "Family." Students have access to 70 studios and theaters, including our 900-seat Amphitheater that hosts our daily Festival Performances. Clustered closely by department, students can move easily from studio to studio for collaboration and camaraderie. The campus also has three large outdoor swimming pools, two yoga platforms, an archery range, two gaga courts, and fields and recreational areas for basketball, tennis, badminton, and other games.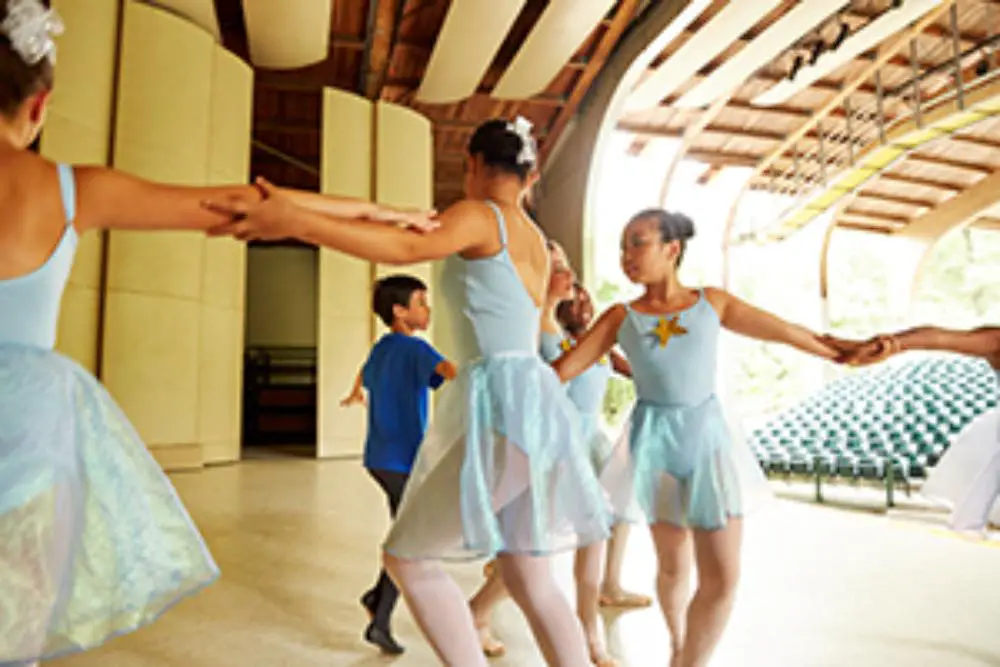 Scholarships
We believe that every student who wants to attend Usdan should be able to. Scholarships by the numbers: Usdan has offered scholarships since our opening in 1968. 40% of our campers received some kind of scholarship in 2021. $1.7m in grant funds will be made available to nearly 500 students in 2022 through an easy application process. We welcome you to apply.
Please send me information about Usdan Summer Camp for the Arts
Find More
CAMPS

Usdan is an award-winning day camp where students ages 5-18 immerse themselves in art, theater, music, dance, and sports, taught by professional educators and artists. This summer, after months spent indoors, campers can recharge on our Long Island campus in the woods surrounded by friends who share their enthusiasm.
Meet the Director

Lauren Brandt Schloss joined Usdan in 2015. With her appointment, she became Usdan's third leader in a half century and the first woman to hold the position. Bringing 20+ years experience in arts education, at the Queens Museum, MoMA, and the Peggy Guggenheim Collection, Lauren is committed to ensuring that Usdan is at the forefront of educational and artistic practices.
Get the Best Kid-Friendly Activities
Sent to You Weekly!