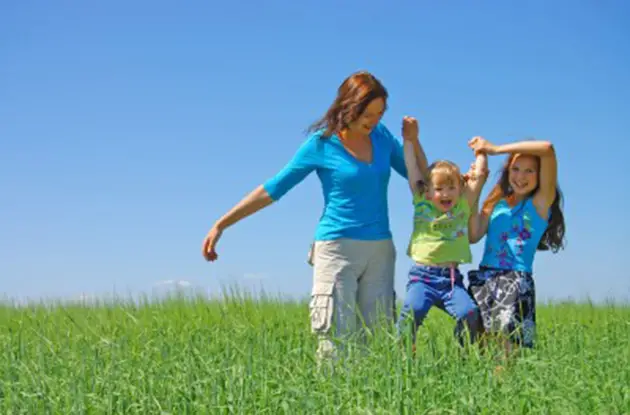 Secrets to Successful Co-Parenting
Get kid-friendly activities sent to you!
Get the Best Kid-Friendly Activities
Sent to You Weekly!
Dr. Perry also notes that there are a variety of reasons a child might be seeking the other parent, such as the child doesn't like that when she goes, her mom spends time with a new boyfriend, or she hates Dad's rules on television watching. The child may be reaching out to the other parent to help her solve a problem.
Sometimes there is a quick fix to alleviate your child's stress, Dr. Perry notes, but other times, the parent needs to encourage the child to advocate for him or herself. "Teach them to have other methods of coping. Support the fact that the child may have to approach a parent he or she may not feel comfortable with. It can be tough, but the payoff is great for the child," she says.
Rediscover the pre-parenting world.
Now that both parents have worked to ensure that the children can transition to and from each parent's house without a boatload of emotional baggage, it's time for the parents to become comfortable with the transition as well. Both doctors recommend taking time to focus on being an adult outside of the parenting role. "Parents should look at the time apart as a time to recharge their batteries and get mentally prepared so they can be present in the moment when the kids return. Parenting is rewarding but exhausting," Dr. Behrman says.
Dr. Perry adds that often after a divorce, a parent relies more heavily on the children for love and intimacy now missing from the former spouse, but parents need to try to fulfill their adult needs elsewhere. She suggests joining a club or group or going out with friends. "Figure out how to tolerate not being in your kids' life during the time when they are away with the other parent. You want them to have their own experiences and to give them privacy. It's about balance. Find ways to be fulfilled personally. Don't make it about you," she says.
Be okay with not being okay.
Despite a parent's best efforts, there are bound to be slip-ups. Whether it be an ill-advised insult directed at your ex or crying while dropping off the kids, Dr. Perry reminds us that it is okay not to be the poster-child for successful co-parenting. "It's okay not to be okay, even though you aren't being the gold standard," she says. "Ask for help if you need it."
Dr. Behrman also reminds parents to "remain a team when it comes to what the kids need" by sharing information, trusting you are giving your kids the gift of having a relationship with the other parent, and realizing that the children have their own unique bond with each parent.
Parents should also never share adult problems, lose sight of shared goals, or fight or compete with the other parent in front of the child. "Give the children permission to love both parents," Dr. Behrman says.